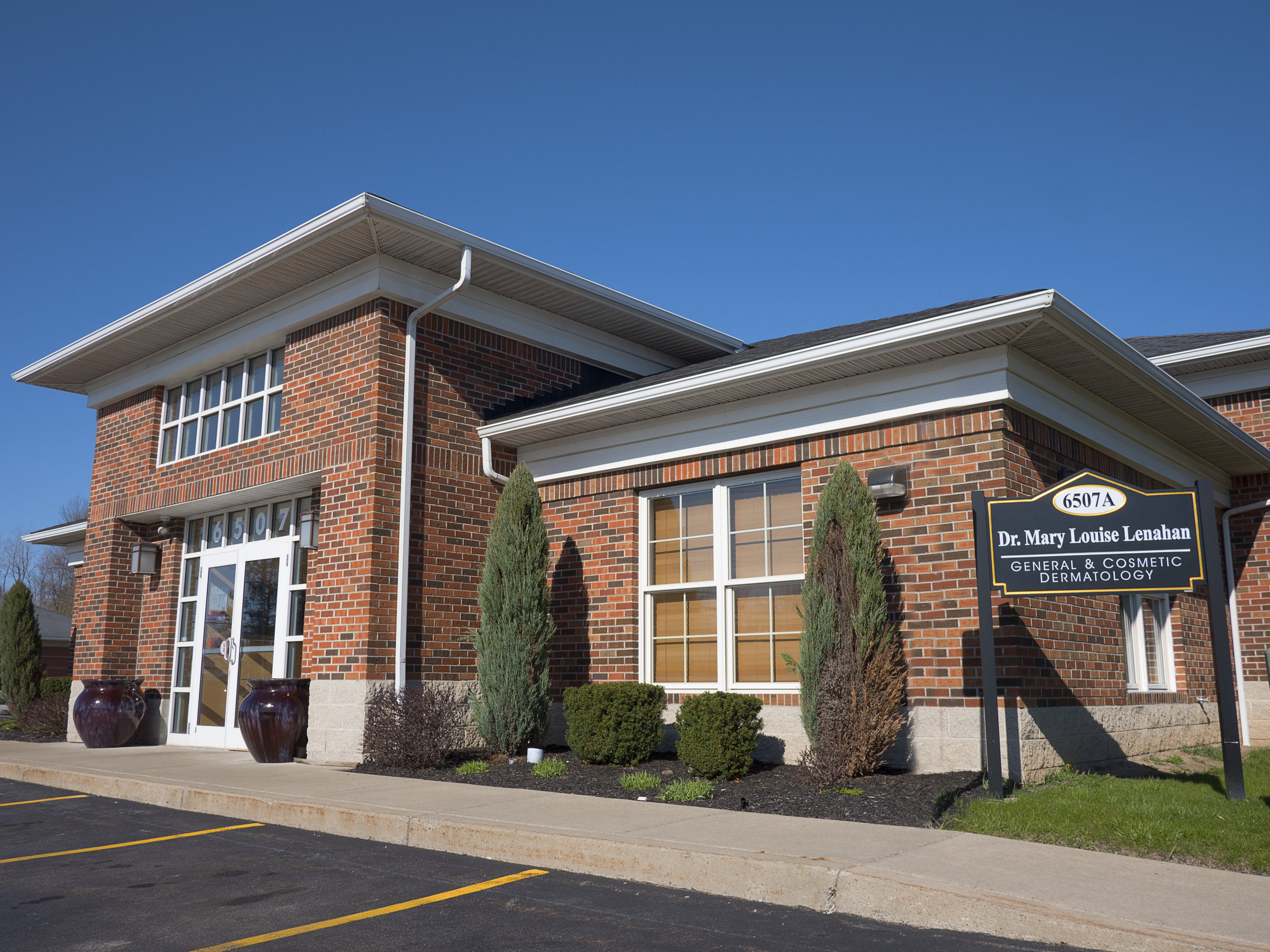 WEstern New York's Trusted Skin Care Professionals.
now with two convenient locations!
Lenahan Dermatology is committed to providing outstanding medical and cosmetic dermatology throughout Western New York.
We pride ourselves on innovative thinking, constantly striving for advanced education and utilization of the latest technology to achieve the best possible results.
With the expertise of Dr. Lenahan, a board certified dermatologist for over 35 years, we are able to provide the full spectrum of medical and cosmetic treatments with the most comprehensive care. Although we are committed to being on the cutting edge, we carefully evaluate every new technology and procedure for safety and efficacy before offering them to our patients. We have developed a team of highly-trained, dedicated health care professionals that work together to provide consistent care throughout the office.
Phone
(716) 689-4377
Fax
(716) 689-4843 (East Amherst)
(716) 836-0730 (Buffalo)
Locations
6507 Transit Road,
East Amherst, NY 14051
2900 Main St. Buffalo, NY 14214
Hours
Monday-Thursday 7:30a–5:30p
Friday 7:30a–4:00p
Telephone Hours 8:00a-5:00p
Mary Louise Lenahan, MD
Dr. Mary Louise Lenahan is a Buffalo native and third generation doctor. She graduated from medical school in 1979, and completed her residency in dermatology at SUNY Buffalo. In 1985, Dr. Lenahan opened her private practice in Buffalo and has been treating patients with care for the past 35 years and counting. She is currently the Chief of Dermatology for the Catholic Health System, a fellow of the American Academy of Dermatology, and a member of the Buffalo-Rochester Dermatology Society. Dr. Lenahan has always prided herself in being an honest, hardworking dermatologist whose main concern is her patient's wellbeing. As an experienced dermatological surgeon, she performs procedures daily on benign, pre-cancerous and cancerous lesions. Whether it is examining every mole on a patient, or meticulously performing cosmetic procedures, patients can be certain that Dr. Lenahan continually strives for perfection.
Katie Koch, RPA-C
Katie is a 2006 graduate of the University at Buffalo with a Bachelors degree in biochemical pharmacology and 2009 graduate of Daemen College with a Masters degree in physician assistant studies. She has been working alongside Dr. Lenahan since September 2010.
Jennifer May, RPA-C
Jen graduated from UB with a degree in biology, followed by a masters in in Physician Assistant Studies at Daemen. She has been working alongside Dr. Lenahan since 2012.
Jennifer Trillizio-Smith, Physician Assistant
Jennifer is a graduate of UB's Exercise Science bachelor's program, and holds a MS in Physician Assistant Studies from Daemen College. She has spent the past 4.5+ years working as a Physician Assistant.
Medical ServiceS
It can be difficult to obtain and maintain healthy skin due to a variety of factors, including sun exposure and genetics. Utilizing highly detailed exams and one-on-one consultations, Dr. Lenahan takes a comprehensive and detail oriented approach to diagnose and properly treat medical issues relating to the skin. She and her staff can help keep your skin healthy and glowing for years to come.
Treatments Offered
ACNE · MELANOMA · ROSACEA · ATHLETE''S FOOT · MELASMA · SKIN CANCER SCREENINGS · CHILD & ADOLESCENT DERMATOLOGY · MOLE REMOVAL · SKIN CANCER SURGERY · ECZEMA · PIGMENT PROBLEMS · SKIN TAG REMOVAL · GROWTH & CYST REMOVAL · POISON IVY · STIS OF THE SKIN · HAIR LOSS TREATMENTS · PRE-CANCER TREATMENTS · SUN DAMAGE · PSORIASIS · SWEATING DISORDERS · HSV & HPV · RASHES · WART REMOVAL
Medical Record Release Form From Us
Medical Record Release Form To Us
At Lenahan Dermatology, we know our patients have many options when choosing a dermatologist. We would like to express our appreciation for having the chance to be yours! We truly enjoy having you as a part of our practice.
We hope your experience at Lenahan Dermatology has exceeded your expectations and would appreciate receiving your feedback about the care provided in our office. In an effort to improve our service, please take a few moments and complete this satisfaction survey. Your responses are very important to us. Thank you!
Radiesse
Radiesse is a volumizing filler that immediately provides the volume and lift needed to diminish the signs of aging. Radiesse acts as a scaffold under the skin to provide structure and stimulate your own natural collagen growth.
Sculptra
Sculptra is a filler that gradually replaces lost collagen and provides structure that allows your new look to emerge more discreetly. Sculptra gives you natural-looking results that last up to 2 years.
Restylane/Perlane
Restylane/Perlane work to instantly smooth away facial wrinkles. These products add volume and fullness to the skin to correct moderate to severe facial wrinkles and creases.
Dysport
These products are used to temporarily alleviate the look of fine lines in the "11's", on the forehead and around the eyes.
PRODUCTS OFFERED

For the best possible service, please schedule a cosmetic consultation. By combining in-office procedures and products for use at home, we can create a personalized plan to help you get the best results possible
Avene
The Avene line is specifically developed for sensitive skin. Made from thermal spring water in Avene, France, this product line suits all of your cosmetic needs in a gentle, yet effective manner.
These products help to treat extremely dry, sensitive skin, rosacea, acne prone skin, fine lines and wrinkles, pigmentation, and post procedure redness or irritated skin.
Lenahan Dermatology offers a limited line of Avene products
Jan Marini Skin Care Research is a recognized leader and innovator in skin care that is committed to continually expanding and improving the professional skin care market. JMSR's two primary focuses are to provide innovative technologies that deliver proven measurable results and an unwavering commitment to the ongoing success of our customers. These products focus on acne, anti-aging, pigmentation and rosacea.
FROM THE Doctor's Desk
The world of skin care is ever expanding, tune in here for news about our office and skin care!
SMARTPHONE PICS AID IN DIAGNOSING KIDS' SKIN CONDITIONS
Parent-provided smartphone photos may be used for the accurate diagnosis of skin conditions in children, researchers reported.
Thank you For Attending
Thank you to all those who came to our free cancer screening this Saturday. We will keep you updated on more events coming soon.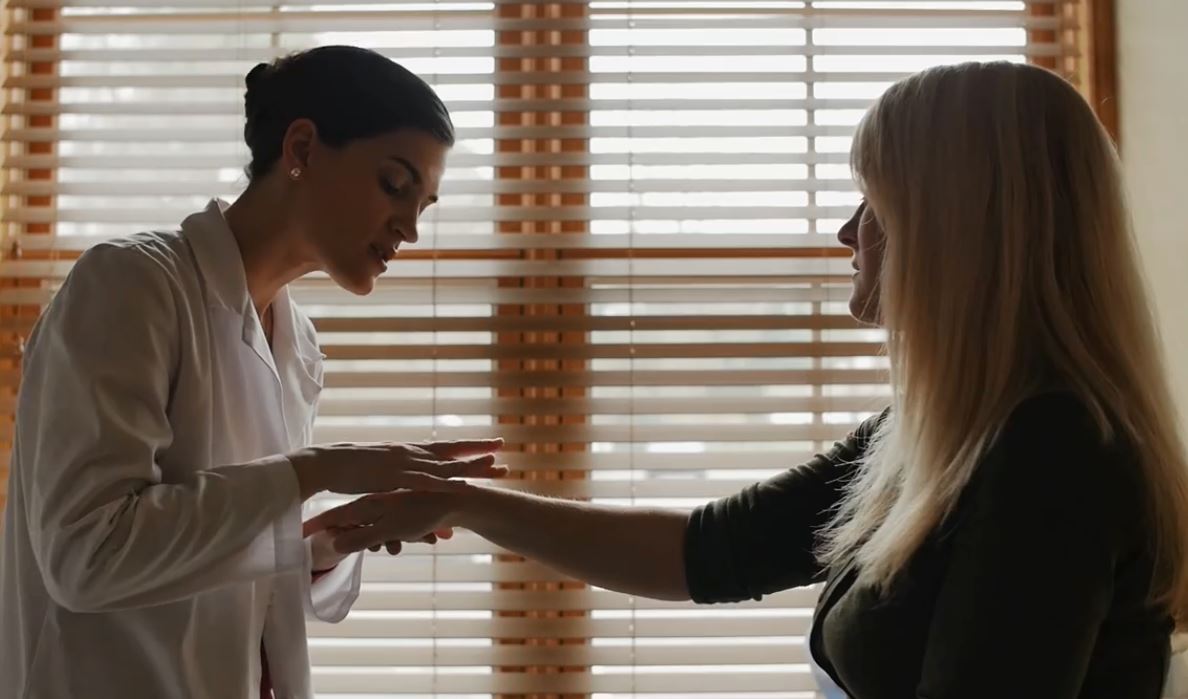 If you have any questions or would like to leave a comment please fill out the form. For help finding our office click on the map. We look forward to hearing from you!
Lenahan Dermatology
6507 Transit Road
East Amherst, NY 14051
2900 Main Street Buffalo, NY 14214
Phone: (716) 689-4377
Fax: (716) 689-4843 (East Amherst)
(716) 836-0730 (Buffalo)